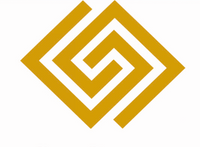 We hope to change the narrative about natural hair because we believe it is beautiful. Every hairtype should have the right products with the best ingredients put together being *Sulphate free *Paraben free *Fragrance free
INVEST, ENRICH and LOVE your hair, using GOZI HAIRCARE.
SHOP NOW
Testimonials
I really like the texture and consistency of the shea butter and how it just melts in.
Hair Oil- I like the fact that it's made up of a mixture of oils which are essential/really good for maintaining moisture and hair growth and the mixture isn't heavy. Removes the problem of applying oil after oil and having seen the results I really want to give it a go.
Shea butter moisturising creme- it's doesnt smell as strongly and unpleasant as other natural shea butter products I've used and the consistency is good too. It absorbed nicely on application and didn't leave my hair too greasy.
Shea butter creme: It doesn't feel too heavy when applied on my scalp and the scent is really good. I also feel like it last through the day. Like I don't feel like my hair has gone dry towards the end of the day.I like that both products don't smell artificial. The natural scent is refreshing and it gives me a sense that they are doing what they are meant to do.
I like how creamy the shea butter creme is, it just slides into the hands and is very easy to apply to the hair. I like the ingredients in both because it is a nice combination of ingredients proven to be good for hair.
The shea butter moisturising creme has a nice smooth consistency which makes it easy to work with and use on hair. The Hair Oil soothes my scalp especially when it is dry and itchy however it doesn't result in product build up on my scalp.